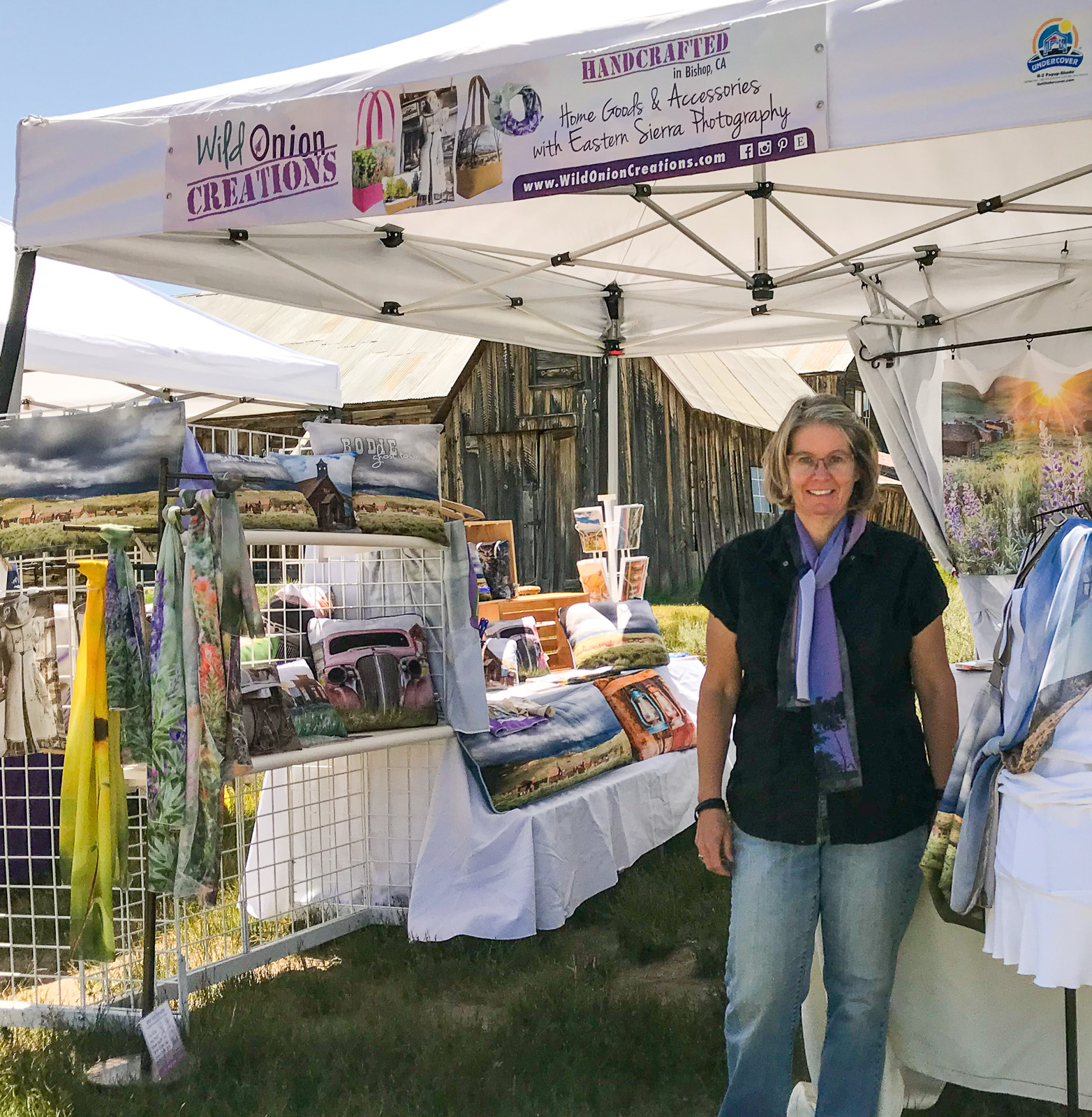 Fun times with my art booth at my fifth Bodie Day! Thanks to all who stopped and checked out my Bodie photography on fabric. It is so inspiring hearing back from people year after year, and especially hearing about the reactions that my Bodie pillows and bags had on loved ones they gave it to. This year, I heard that my work had inspired a couple of "Bodie rooms" in homes! What a great idea. I think I need a Bodie-themed room, too!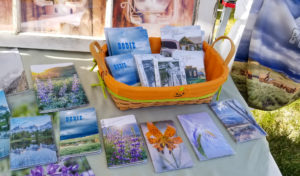 Bodie Day is such a fun way to see this gold-mining ghost town come alive – where I actually had to look out when crossing the roads! It was cool seeing the bright-red Wells Fargo stage coach rolling by this year, and all the mules and covered wagons and percherons. Always a fun day at Bodie State Historic Park!
Thanks to Terri, Betty, all the rangers, staff, and volunteers who make Bodie Day so special for members and visitors! So much planning, hard work and long days go into making it happen. Looking forward to Bodie Day 2020! It's the second Saturday in August in case you're wanting to put it on your calendar… 😉
Lots of new products will be hitting my online shop shortly – notebook covers, long scarves, new pillow designs and more. Join my list to hear when these and other limited photo art products are released.