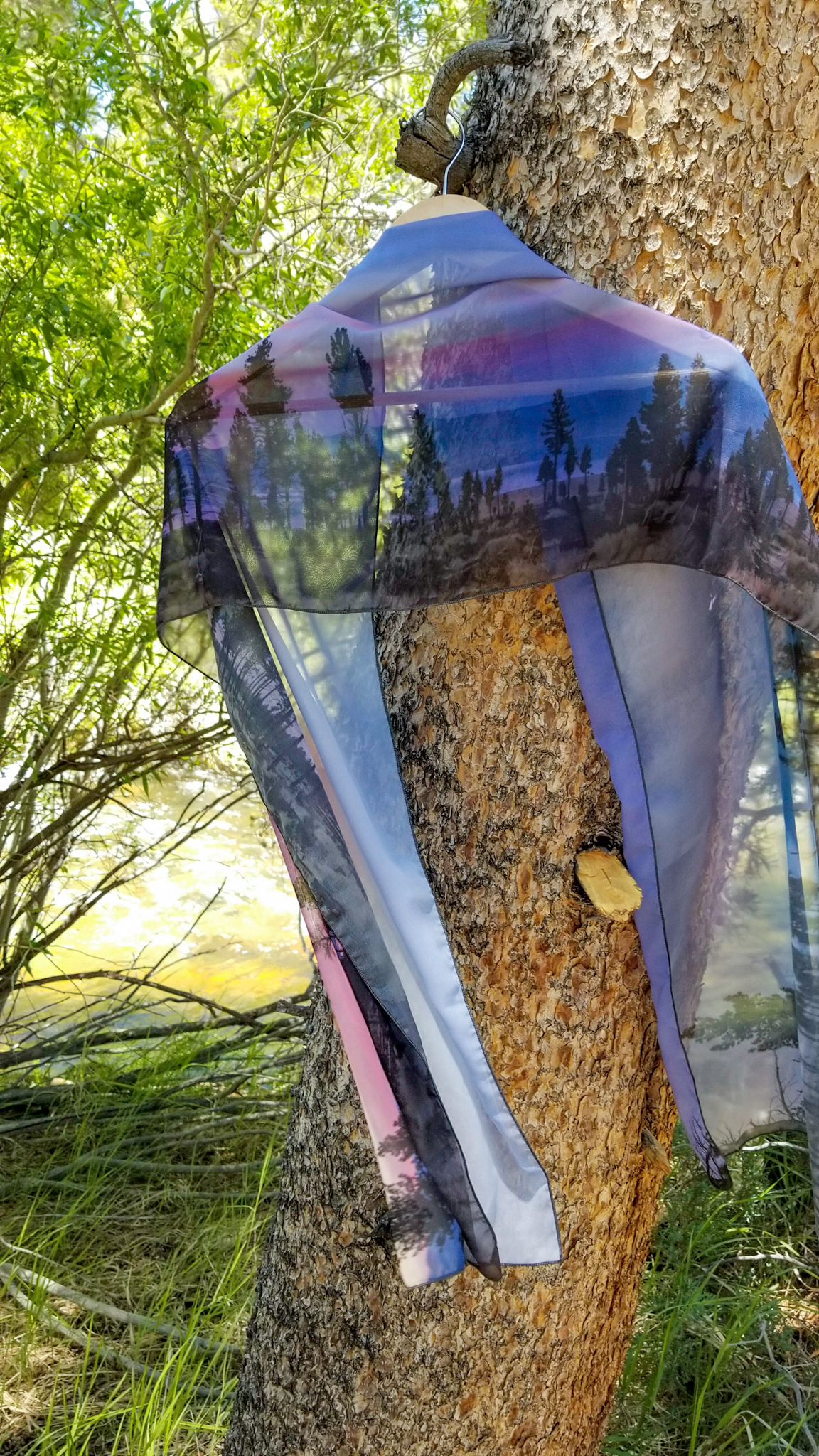 I just finished this new summer scarf with my photo of an amazing Mono Lake sunset. I'm really happy to have found a way to make these longer scarves with my photos! It's so fun to wear a piece of the Eastern Sierra and it makes me excited to do more of what I love – designing functional things from my nature photography.
This has become my go-to scarf – it is fun to wrap a beautiful sunset in the forest around my shoulders or neck. It goes with so much in my closet, too – blacks, pinks, purples. Where do you see yourself wearing this to?
Shop for your own handcrafted Mono Lake Sunset Long Scarf at my online shop. Choose from two sizes and two fabrics. The 16"x72" chiffon is featured in these photos.
Sizes: The 10"x45" is a great size for a neck or wrist scarf, accent your handbag or wear in your hair. The 16"x72" is great for lots of summer scarf styling options, or wear it to cover bare shoulders or as a colorful belt.
Fabrics: The lightweight chiffon is semi-sheer and shows the most color on the back of the fabric. The satin charmeuse is a silky smooth mid-weight fabric with an amazing drape to it is a bit dressier – perfect for weddings or more formal events.
Looking for summer scarves in other colors or nature themes? Shop my collection of wearable art ready for summer weddings, special nights out, or just a day at the lake. Click here to see handcrafted scarves and pick out your favorite!