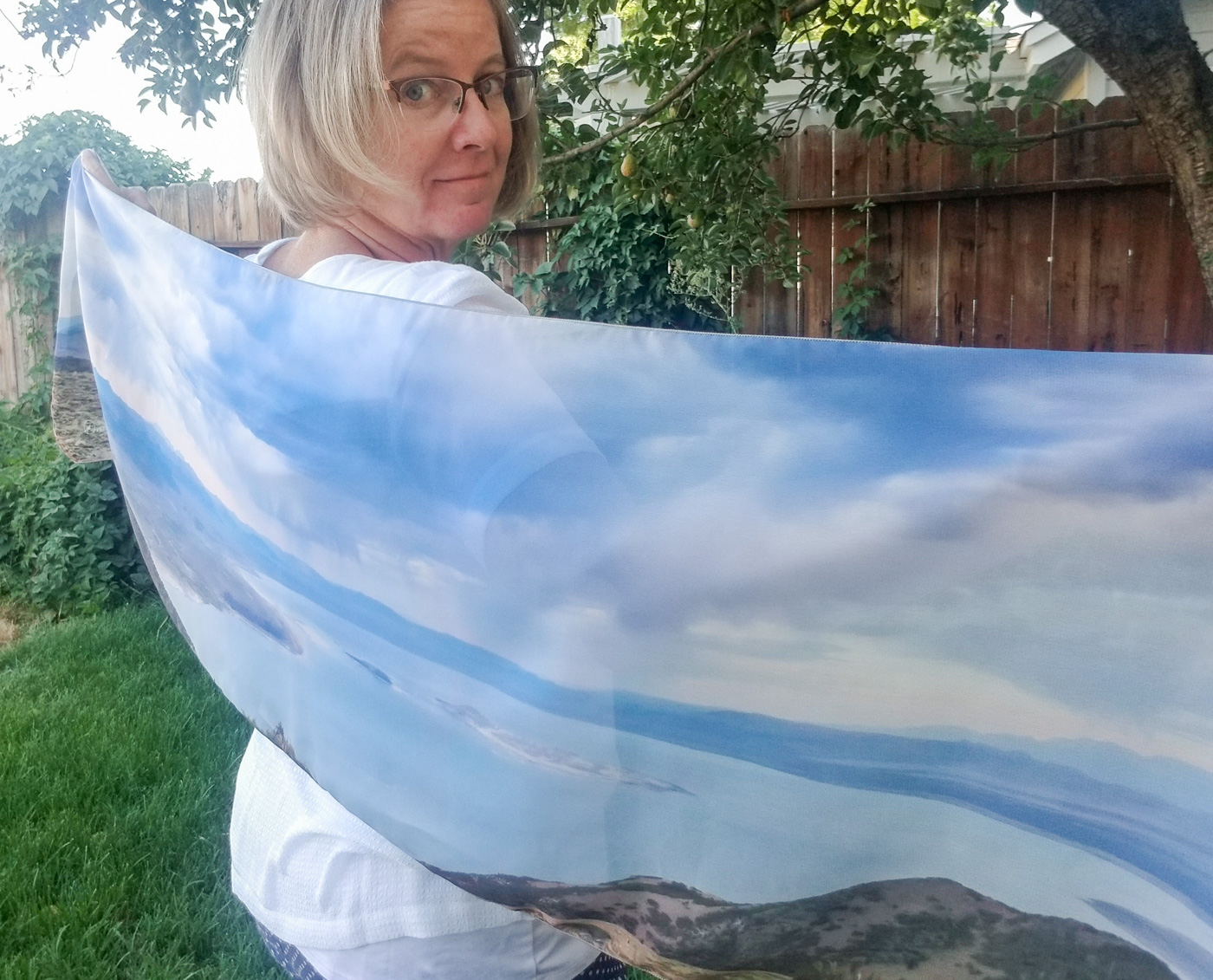 With summer thunderstorms rolling through, we headed high above Mono Lake and Highway 395 for a better overview. It was beautiful to watch the rain bands moving over the lake, but I didn't have long to get this photograph. The storm brought thunder and lightning and above treeline, we were feeling pretty exposed.

Have you been caught out in an unexpected thunderstorm? It makes for a exciting outing and a great story to share later, as long as you were able to avoid being struck by lightning!
We made it down safely and I even had a couple of great photos to share, like this one. I turned it into a custom printed chiffon fabric scarf – a wearable piece of art.
Would you like to wrap Mono Lake around your shoulders, while reminiscing about those exciting outdoors adventures? Click here to shop for these custom made Mono Lake photo scarves available in two sizes and two fabrics (16″x72″ chiffon is pictured).