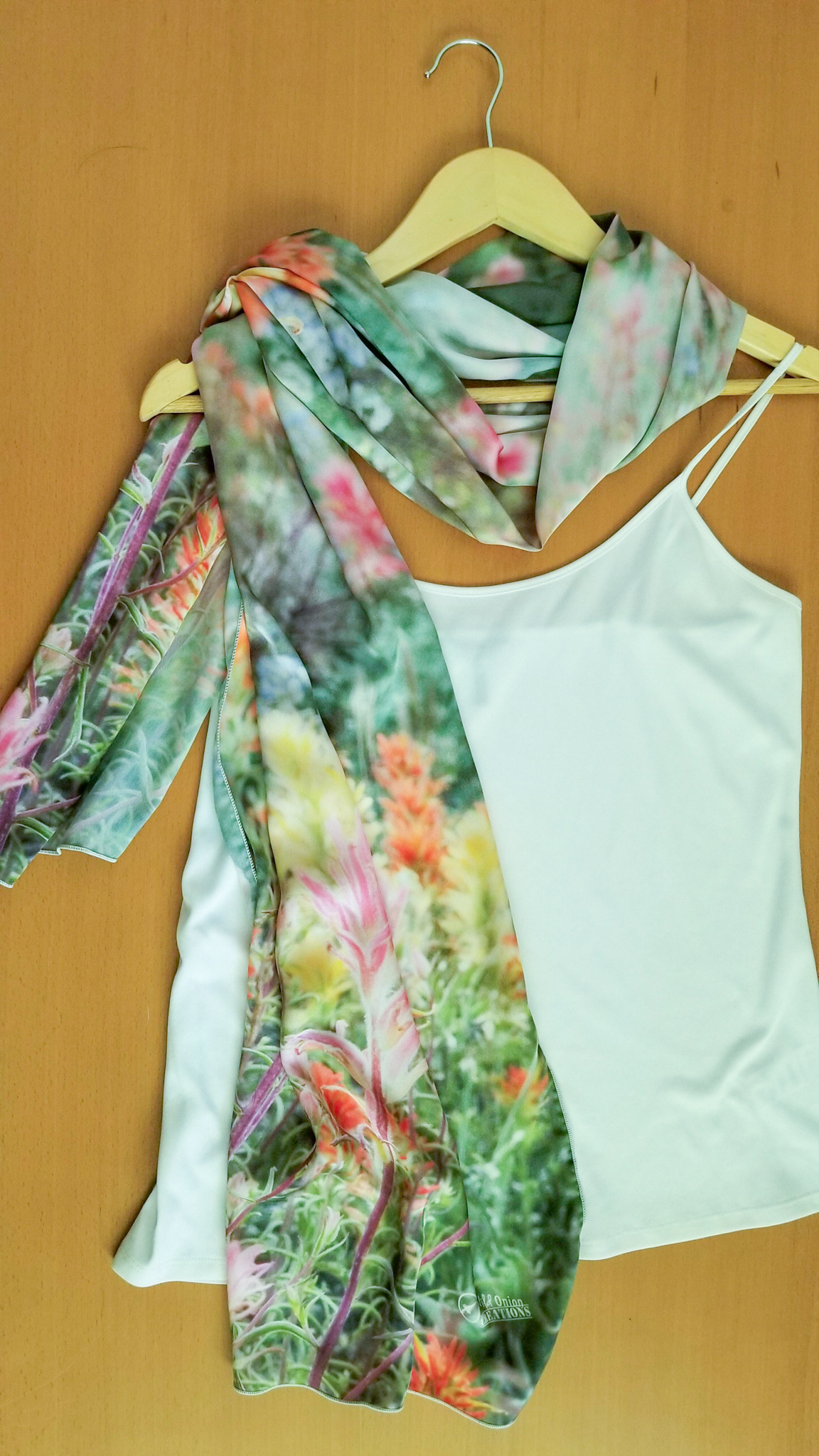 The perfect summer outfit – white tank top and skirt, some cute sandals, and a beautiful wildflower bouquet scarf! These natural beauties show off their vibrant colors around your neck. And once the temps cool off when the sun sets, wrap the soft fabric around your shoulders as a shawl. This makes an easy outfit for a summer wedding or a fun gathering of friends at the brewery!
Shop for your own handcrafted Buttermilk Wildflowers Long Scarf at my online shop. It is available in two sizes and two fabrics. The 16"x72" satin charmeuse is featured in these photos (hanging with the 10×45 in chiffon for comparison).
Sizes: The 10"x45" is a great size for a neck or wrist scarf, accent your handbag or wear in your hair. The 16"x72" is great for lots of summer scarf styling options, or wear it to cover bare shoulders or as a colorful belt.
Fabrics: The lightweight chiffon is semi-sheer and shows the most color on the back of the fabric. The satin charmeuse is a silky smooth mid-weight fabric with an amazing drape to it is a bit dressier – perfect for weddings or more formal events.