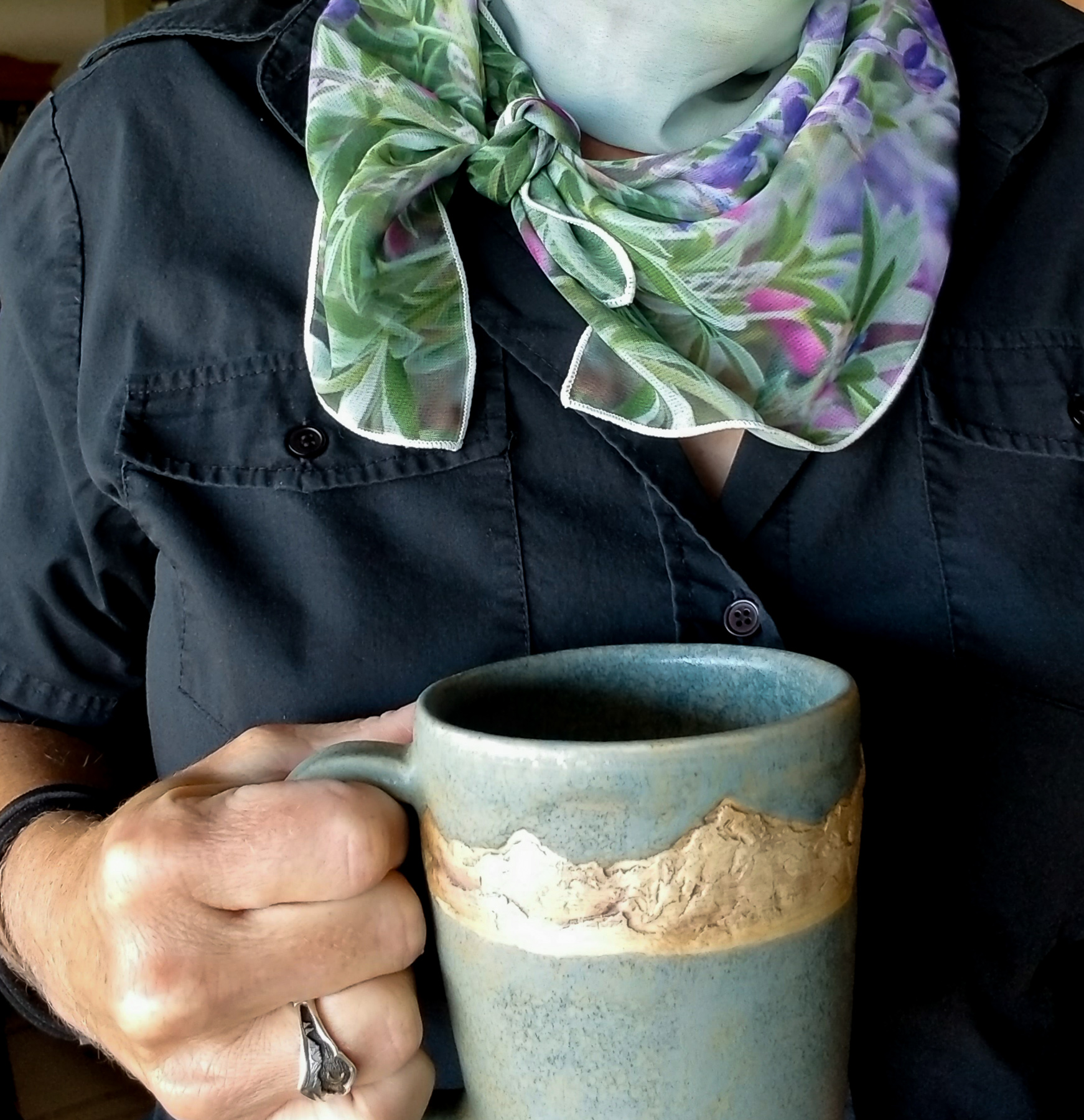 Starting the day off right with one of my favorite coffee mug made by Theresa Otto. It features our local Eastern Sierra mountain range! Do you have her handmade pottery? You can find them at Inyo Council for the Arts, Mono Arts Council and at local art shows.
And it happens to match my Purple Lupine Wildflower scarf. I designed this scarf with my photo of lupines blooming just up the hill in Bodie, overlooking this popular California ghost town. Today, I tied the corners of this long scarf together and wrapped it around my neck like an infinity scarf… such an easy way to wear it, especially for shorter ones.
Thanks for stopping by. I hope your day is a creative one with a good dose of the great outdoors!